&nbsp &nbsp &nbsp &nbsp &nbsp &nbsp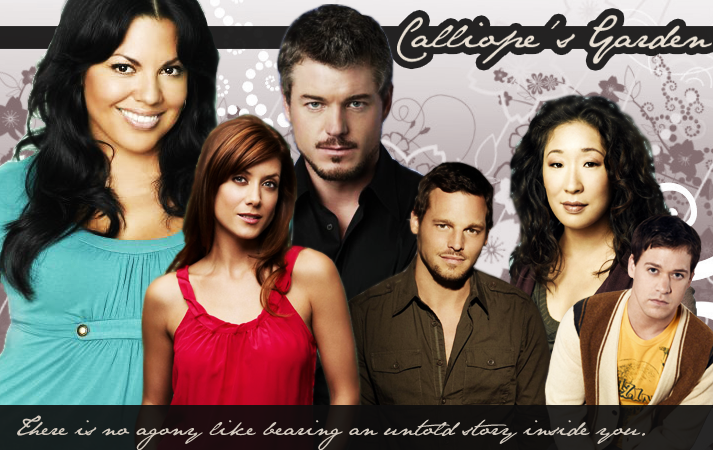 I love hearing your thoughts. Feel free email me by clicking below:


Or, feel free to leave a message here! :)
---
Most of these links will take you to a livejournal community where you can read the stories and leave feedback. Please feel free to comment. :)
One Heart Too Many Nc17 Femslash and Hetero
What happens when a man steps up to offer you the world at the same time a woman offers the same. Callie finds herself torn between a man who wants to love her ... a woman that she already loves. And a sick brother who needs her now more than ever. Character death!
One
Two
Three
Four
Five
Six
Seven
Eight
Nine
Ten
Eleven
Twelve
Thirteen
Fourteen
Fifteen
Sixteen
Seventeen
Eighteen
Nineteen
Twenty
Twenty One
Twenty Two
Twenty Three
Twenty Four
Twenty Five
Twenty Six
Twenty Seven
Twenty Eight
Twenty Nine
Thirty
Thirty One
Thirty Two





Ready For A Fall NC17
In this EPIC love story, Callie finds herself unable to forgive George for being unfaithful no matter how much he apologizes. Alex Karev steps up to help her out when she least expects it and they forge an unholy alliance that takes them on twists, turns, and leads them straight toward one another. This is my favorite fic I have ever written and I hope you enjoy the ride.


Fallen NC17
In this sequel to Ready For A Fall, we pick up almost where we left off. A supernatural aspect haunts this tale and threatens to destroy the lives of everyone that comes in contact with a mystical place called 'Talking Rock'. There are weddings, funerals, happiness and tears. This is a work in progress.

Out Of The Mouths Of Babes
This novel length fanfic finds Callie adopting a little boy after a miscarriage and divorce. Mark proves to be an unlikely romantic interest who falls just as hard for her new son as she did. NC17

The Crush NC17
Mark and Callie don't seem to realize what everyone else already knows ... they have a crush on each other. And it takes a camping trip to make them realize it.
Circles Out of Squares NC17!!
Callie, Mark, and Alex find a very seductive way to unwind after performing surgery together. It's full of dirty.
She Let Go R
George discusses the fact that Callie is truly over him with Joe while he watches her dance the night away.
I Let Go R
This is the companion piece to She Let Go. Callie knows that George is watching her and she thinks about the state of their marriage and Mark Sloan's dancing abilities.
Move R Rating
Mark and Callie move toward one another in fun and unexpected ways.
Don't Let Go NC17
Mark and Callie get a little sweet revenge on their path toward each other.
I Remember You NC17
Addison left Seattle because she was in love with someone that she shouldn't have been. What happens when that person needs her more than anyone ever has before?
Gold R Mark and Callie work out as friends, but what happens when something unexpected makes them realize it's always been more?
The Telling R
This is my version of how George tells Callie he was unfaithful to her. I wrote this before the big reveal on the show.
Convenient NC17
This is what happens in George's bedroom when he bends Callie's legs in ways they aren't meant to go. It's not a pretty fic. It's actually pretty dark. Be warned.
Prove It NC17
The ferry disaster is over, but the disaster that has become his marriage is more than George can take.
The Breaking Point
Callie tries to deal with being Callie O'Malley, the butt of the joke, and has a little post marriage breakdown. Luckily, when she breaks, someone is there to catch her pieces.
Could Have, Should Have, Would Have R
Many years have gone by and George writes a letter to a close friend ... the only real one he has left. TISSUE WARNING!!
I Still Do PG
It's the night of the ferry disaster. Callie is still reeling from her conversation with Izzie and takes her aggression out on the wrong person.
Broken Butterflies NC17 Strong Sexual Content and Violence
This is set directly after 'Sometimes a Fantasy'. George has kicked Callie out his house. Addison is still reeling from her breakup with Derek. And a school shooting terrorizes the hospital and staff ... one in particular who witnesses it all. This is novel length.
Love Takes Time Strong R for violence
It's a normal day at Seattle Grace until a hostage situation threatens to tear apart the lives and expose the deeply guarded secrets of the staff.
The Third Time's The Charm Strong R-rating
Callie is a little shocked when Addison kisses her. She doesn't quite know what to make of it and takes a year to figure it out.
Midnight Rose NC17
What exactly happened the night that Callie picked up the dirty, bad McSteamy at Joe's Bar? My little smut filled take on it.
How Calliope Got Over George R
This is pure fluff and a lovely original character. I have a thing for Aussies. What can I say?
Kissing Chaos NC17
Alex/Addison, Callie/George
In this novel length fic we journey into Callie's past to revisit a brutal assault that she endured as a child. With the help of friends, she makes peace with her family, learns that trust is a two way street, and realizes that there is still good left in the world. UNFINISHED
One
Two
Three
Four
Five
Six
Seven
Eight
Nine
Ten
Eleven
Twelve
Thirteen
Fourteen
Fifteen
Sixteen
Seventeen
Eighteen
Nineteen
Twenty
Twenty-One
Twenty-Two

Everything on this page is Copyright© 1998-2006 lnlypoet productions (tm). Unless you have express written consent by me, please do not link directly to my fanfiction or reproduce in part or in whole any content on these pages. Thank you!

ABC, Shonda Rhimes and the powers that be own the characters of Grey's Anatomy©, I am only laying claim to my original storylines and plots.

All photos belong to their respective copyright holders. The art on this page was created by Hannah, my lovely Smore.